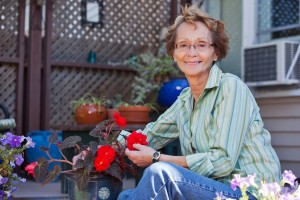 Dementia affects different people in different ways, but there are things you can do to continue to live well and remain as independent as possible.
Receiving a diagnosis of dementia raises many questions, concerns and emotions. It is important to look after your health and well being.
If you are a carer, or if you are living with dementia, it can be helpful to join a support group or an advocacy group such as the Dementia Alliance International.
Counselling
Alzheimer's Australia offers a FREE counselling service for people who have early stage dementia as well as their partners, relatives or friends. It is a confidential service where you are able to develop an ongoing relationship with a fully qualified counsellor. The counsellor understands the issues involved in facing a diagnosis of dementia and can be there for you at different stages during the journey. It can be a meeting in person, over the phone or via Skype.
Contact: 1800 100 500 (free call) and ask about counselling in Wollongong. A counsellor will call you back to make an appointment.
Care Options
Most people can stay living at home when they are diagnosed with dementia, but at some point, you may need extra assistance in your home, respite services or alternative living arrangements. It is important to consider what services are available, and where and with whom you might want to live. Some options include: