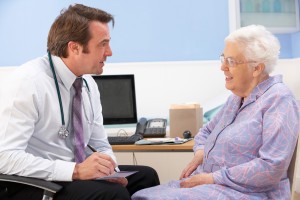 If you think you may have dementia, the first point of call is usually your local doctor who will provide an initial assessment. They may then refer you to a geriatrician (specialist in treatment of elderly people) or neurologist (specialist in treatment of brain and nerve conditions) in a public or private capacity for further assessment or conduct additional assessments/tests themselves.
If you think you may have the signs and symptoms of dementia:
Visit your local doctor and discuss your signs and symptoms. If you don't have a regular doctor, you can find one by searching on the National  Health Services Directory.
Attend specialist geriatrician or neurologist appointment if referred by your doctor. Public Geriatrician Outpatient Clinics include:

Bulli Geriatric Outpatient Clinic: 4283 0626
Illawarra Geriatric Services contact: 4222 5837 or 4222 5847
Shoalhaven Specialist Geriatrician Clinic contact: 4421 3111

If you are given a diagnosis, consider your needs for further information in regards to understanding dementia and living well with dementia. Everyone's experience of dementia is different. There is a lot of variability in the type and severity of symptoms each person experiences and this may change from day to day. Ongoing research is helping to improve outcomes for people diagnosed with dementia so that they can continue to live fulfilling and productive lives.