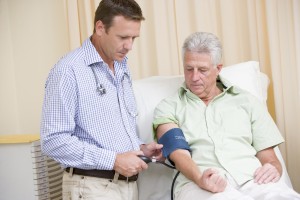 People with dementia may require extra assistance and support if they are admitted into hospital for any reason. It is important to alert hospital staff to the particular needs of the person with dementia so that they can be supported appropriately during their stay. The following important considerations are taken from the NSW Health publication Patient Information and Privacy a Guide for Carers and Family:
It is important for carers to make themselves known to health staff and that their contact details are noted in the patient's medical record
Under patient's rights to privacy it is important that the patient's permission for the carer to obtain information is noted in the medical record
If the patient is unable to give permission or consent to treatment, an authorised representative (or person responsible) can make decisions and share information on behalf of the patient
Provide the name and contact details of the person responsible for the patient when the patient cannot provide these details
If a carer is having difficulty giving or getting information about the person they care for they should ask to speak to someone who can help such as the Nurse Unit Manager (NUM) who is the person in charge of the ward, or a social worker
Given the pressures on health services and staff, it is important for carers to be patient but determined in their efforts to get help.
Prior to discharge it may be important to make contact with the hospital social worker to help you plan for your return home. See the contact details for Illawarra Shoalhaven Local Health District Hospitals below.