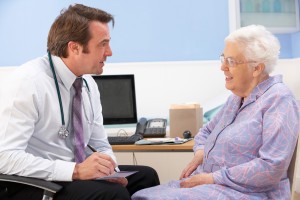 General Practitioners (GPs) and primary health care nurses are often the the first health professionals that a person will contact if they are concerned that they or a family member has symptoms of dementia. GPs are responsible for undertaking initial tests and assessments and investigating other potential causes for these symptoms.
Early detection of dementia can lead to better outcomes
Familiarise yourself with the new GP website by Alzheimer's Australia: How to Detect Dementia Early
Connecting patients with services
Confirming a diagnosis of dementia with a patient and/or their family can be emotional and challenging. It is important to be aware of local services and resources available to guide and support them, such as those listed in this website (see key contacts below). You can also refer patients and their carers to use this website independently or visit our sister website: www.rethinkrespite.com.
Download the ReThink Respite printable directory with key contacts and local respite services for people living with dementia in the Illawarra and Shoalhaven.
Other GP and Primary Health Care Nurse Resources