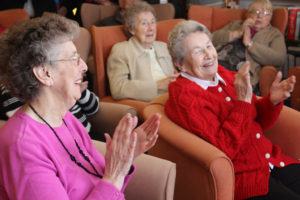 Guest Lecture: Dementia and Interactive Music
Dr Sheila Rodgers, from the University of Edinburgh, Scotland, is presenting a lecture on research into the effects of an interactive music program for individuals living with dementia.
The lecture is relevant for for nurses, occupational therapists, social workers and all dementia researchers.
University of Wollongong Main Campus: Wednesday 8 November from 5.30 – 6.30pm in Building 28, Room 101.
The lecture will also be streamed to other campuses.
Click HERE for more information and to register.