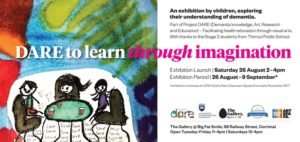 Part of Project DARE (Dementia knowledge, Art, Research and Education) is a University of Wollongong and Big Fat Smile Artspace project facilitating health education through visual arts.
This pioneering project aims to raise children's knowledge and awareness around factors associated with ageing.
As part of the project, an exhibition of artwork produced by Stage 2 students from Thirroul Public School is on display at The Gallery at Big Fat Smile, in Corrimal (98 Railway Street) on Saturdays from 2pm to 4pm.
Please come along and show your support of this fantastic initiative.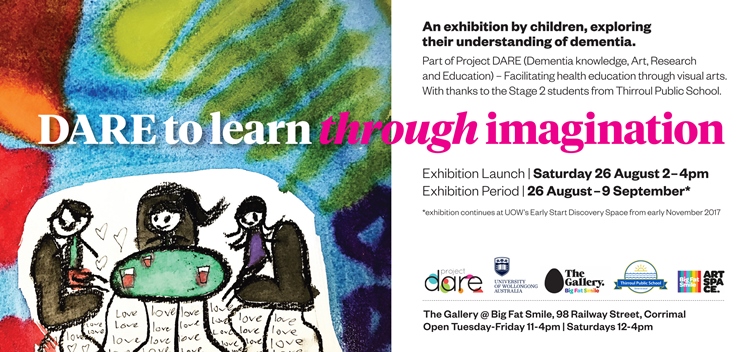 This project has been funded by the University of Wollongong's Global Challenges program. For more information about the project visit Global Challenges.