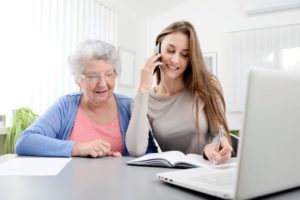 Launch of ReThink Respite Online
This new, national online research project provides education and support to carers of people living with dementia funded by an Alzheimer's Australia Dementia Research Grant.
The free online program will help carers to:
Work towards their personal goals
Learn more about respite services and strategies
Understand and navigate the respite services system.
What is involved?
Completing 2 x 20 minute online surveys and up to 10 x 1 hour weekly online sessions at a time convenient to you.
Goal setting and motivation building activities, as well as information about respite services and strategies.
Your program may also include coaching and peer support in an online forum.
For more information or to enrol:
Contact Dr Liz Cridland via email: liz_cridland@uow.edu.au or phone: 02 4221 4226.
You can also download the Participant Information Sheet.